Voxel Robot assets for free
A downloadable asset pack

Voxel Robots entirely for free!

Donators will be rewarded with +50 Extra Content!

You can use it for any kind of project that you have (commercial or not) : game, movies, sceneries, 3D printing etc...
My name (Max Parata) in your credits would be highly appreciated ;)

Join the Discord for more
provided files :
.vox (Magicavoxel file)
.png (Magicavoxel palette)
.obj + .mtl
.gif
-- Collection ( Complete ) --



-- EXTRA CONTENT --
To thank all the people that support me by making a Donation, I reward them with an EXCLUSIVE PACK containing +50 EXTRA CONTENT.
In the Extra Content, every robot part is SEPARATED, and MODULAR. Compared to the standard content where every robots are merged into one object.

You'll also get the PBR MAPS.
In this short video (5min), I explain how to use the extra content, and showoff the content :

All separated parts in a .VOX file and in separated .OBJ files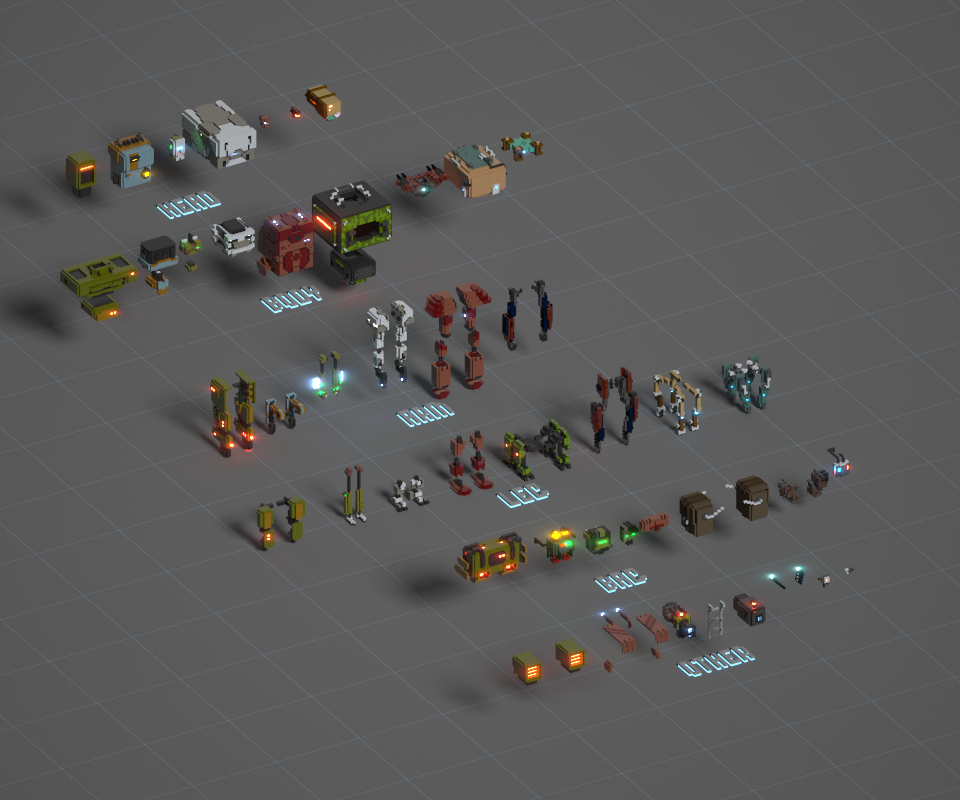 Every robots of the collection have a SPLITTED version where every part is SEPARATED.

PBR Maps

All this EXTRA CONTENT is available for every DONATIONS from 9$.

-- About me --
I'm Max Parata, a voxel artist, 3D artist and game developper. I'm alsoa member of the TORTOR collective, an awesome group of artist that make free assets just like me. Come visit our page to see all the good stuff we have :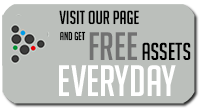 Follow me on twitter : @Mask974 and @MaxelVoxel


-- Support me in Bitcoin --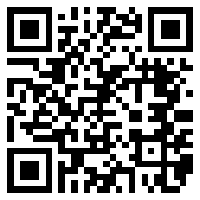 1DVUbWuCUNyVJ72mN6WemefA2EhXQHtwrn
-- You might also like --
Download
Click download now to get access to the following files:
MobileStorageBot.zip
9 MB
if you pay $9 USD or more
Comments
Log in with itch.io to leave a comment.
Pretty cool, most kind of you to share
this assets are amazing, thanks for sharing that with us!

am working on adding those to a game am working and it wont be possible without your amazing work!
Super glad that it helps you! Share you work with us when you got something to show please! :)
actually i've just opened an instegram, @h4ck3d_development , will show there the way from scratch to hopefully the full game!
Awesome stuff, I just purchased the extra content. As for the PBR map. How were these made? also exported from magicavoxel? and how are they used? they look a little different than the PBR files I've seen before. thanks!
Hi! Thank you forgetting the Extra Content, I hope you'll make some cool things with it!
The PBR maps were made in Magicavoxel yes, they look different, mostly by their dimensions (1x256px). The UVs of the objects made in Magicavoxel are mapped on this tiny horizontal line so that's why they are like this.
Cool I see, Is the PBR map the same for all robots? or is the one provided only for the Recon bot?

How did you export them from MagicaVoxel? I don't see any setting or export option haha. Thanks!
are these animated or just static?
You are so talented! I did some voxel art myself but nothing is even close to being as good as your works. Thanks for providing them for free!
Thank you very much for being so supportive! Stay tuned, some new things are coming this year ;)
I really liked the art you created, I am a game developer and if you ever create an environment based on the robotic voxel characters you created, I would also gladly buy it, congratulations.
I'm learning English, I'm from Brazil, sorry for any mistake in my comment.
yeah, I really really want a sci-fi environment asset for my game but he has not made an asset like that but it's ok because he's doing so much already for us and we have to appreciate his efforts, still a sci fi environment asset would be great. ;)
Can I use this on my project I realy need it(I made a prototype for Game in my itch.io page)
Og course you can! It's specially made for this purpose :) Enjoy!
im in love with the designs !
Voxel and Robots are a good combination indeed! Do you develop games?

Yeah, I'm about to finish my first one and then submit it on itch ... :D It's a simple platformer with hand drawn illustration.
Nice! I like hand drawn games, do you do arts by yourself? Good luck with it!

Yes, I do graphic design and illustrations everyday :D. I use Procreate to draw every single day and brainstorm some game ideas... :D Thanks, this will be my first complete game, because I left so many projects unfinished in the past... So this is a way to promise myself to change that...
That's a good thing to do! It's been a while I didn't draw... :x
Are you interested in joining my discord ? Maybe you're already on it, so you can share your game with us when it's finished.