Isometric Cyberpunk City - monogon
A downloadable asset pack
-- CONTENT --
+400 Sprites!
39

Building Modules


20

Buildings


73

props

14

Road Modules

13

Glowing Ads

1

Character
Licensing : Creative Commons Attribution_NoDerivatives v4.0 International
By purchasing you support the creation of more assets ❤️
You can use it for any kind of project that you have (commercial or not) : game, movies, sceneries, 3D printing etc... My name (Max Parata) in your credits would be highly appreciated ;)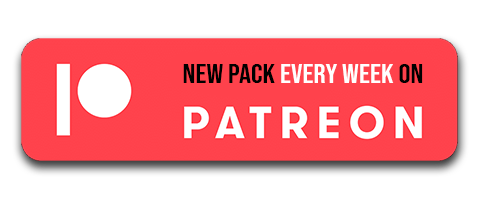 UNFOLD TO SEE MORE

Join the Discord to see more




-- About me --

I'm Max Parata, a voxel artist, 3D artist and game developer. I'm also a member of the TORTOR collective, an awesome group of artist that make free assets just like me. Come visit our page to see all the good stuff we have :

-- Support me in Bitcoin --

1DVUbWuCUNyVJ72mN6WemefA2EhXQHtwrn
-- You might also like --
GET IN TOUCH:

Download
Click download now to get access to the following files:
Isometric Cyberpunk City.zip
2 MB
if you pay $9.95 USD or more
Comments
Log in with itch.io to leave a comment.
Too cool, is it possible to put it as a tileset and use it in RPG Maker?
I think it is possible to do that with Photoshop or some similar alternative (Photopea for instance). If you want to give it a try, let's get in touch, I can help you with that.
Hello, we have downloaded your material, very beautiful, very exquisite, hope to use in our game, of course, we will mark your name! Thank you very much!
I just purchased this asset assuming it would include the actual 3d models while the sample only included PNG. I am making a game that doesn't use sprites at all so the pack is useless for me. Any chance of receiving the models or a refund?
Hi there, I can send you the models yeah.
I'd only ask for a donation of $2.95 on the voxel cyberpunk pack in order to match the correct price tag. I saw that you bought the 2D pack at $10 and the 3D one costs $12.95.
Does that work for you?
That's perfect! I've just finished the payment
Where do you want to receive the pack? Do you have discord?
Do you have a tile atlas or unified sprite sheet by chance? I'm a Unity newbie but it seems quite challenging to turn this into a tilemap in its current state.
These are the only format I have. But I think there are plugins out there to create sprite sheet, you'll find it ;)
OK after more experimentation I'm realizing it's not that I need a sprite sheet, it's that the assets don't use a consistent grid size, or a traditional 2:1 tile size (32x16, 64x32, etc.). I'm finding cell sizes to be around 161x85, with some variance in the y-dimension. Buildings and props don't adhere to a grid system, so you can't add them to your tile-map easily.
The assets are gorgeous and well-made, just want to give a word of warning for game devs attempting to drop these into a traditional 2:1 iso setup. It is not straightforward and you will get aliasing artifacts due to things not being a power of 2.
Hmm I see, those sprites are exported directly from magicavoxel so that's how the software handles it. I don't recall hearing problems from developers about it, so I'm sure there are some workaround.
I'm no Unity 2D dev, so I cannot help you with that. Have you tried to take a look at the sprite tools in Unity, it seems to have a lot of things that might be helpful : https://docs.unity3d.com/Manual/Sprites.html
I'll still try to look deeper into it, I'll let you know if I find anything.
:) Yep, I'm attempting to use those sprite slicers now and that's where I'm running into inconsistencies. For level design in 2D games a common approach is "tile-mapping," and one of the golden rules there is to pick a uniform tile size and then stick to multiples of that for your larger sprites.
When things are uneven numbers, or not multiples of one another, it gets much harder to lay them out on the grid. You can bail out of the grid system, but this creates a new set of woes in 2D games.
Of course, this isn't your fault. MagicaVoxel only knows how to export sprites at the canvas size, and certainly isn't built for creating grid-based sprites. Just something to be aware of when converting 3D assets into sprites.
Well, as long as the width is divisible by 4, you can cut it in a grid. Which is the case here. I didn't find the one you mentioned that is 161px X 85px, which one is that?
On my side, all of their widths are multiples of 2, so they are divisible by 4, hence usable in a grid system.
The pack provides the sprite only, not sprite sheets, or atlases. The sprite sheet creation is to be handled on your side, maybe the unity tool is not a good fit with the Magicavoxel exports, there surely are other tools out there for sprite sheet creation.

Maybe that can help :
Hi, is there any chance you're going to release the Isometric pieces as actual 3D models? (mostly to deal with Zsorting and poligonal FX and manipulation?)
Oh my, they're gorgeous!
Just curious: I usually get my assets from the Unity Asset Store, which doesn't have any Attribution license. Are the paid versions of the assets also under the "CC4.0 Attribution non derivatives"?
I have nothing against crediting the author of something so nice - I thought it was unusual to see both the an Attribution License and a price(a donation, but still..) at the same time.
Typically if you pay for something (30dollars is no longer a symbolic price) it's not mandatory to give credit.
That sounded better in my mind :D
Apologies, I hope I didn't offend you, just making some personal considerations :)

Of course the type of licensing is up to you to decide :)
All assets are under CC4.0 Attrubution non derivaties as well yes. :)
Also, credits is not mandatory, just appreciated x)
Enjoy!