10+ Voxel Spaceships for free
today, the Star Marine Trooper is out!
---
The Star Marine Trooper is an army ship, its design makes it robust and solid, but at the same time rapid and handy for space combat.
Your game will need a legit force-unit spaceship in order for your player to get over the space bandits!
Did you use this asset in your game?
Jump right in the community section and post your visuals, gameplay moments, and more, we will be thrilled to see what you've done!
Community link : https://maxparata.itch.io/voxel-spaceships/community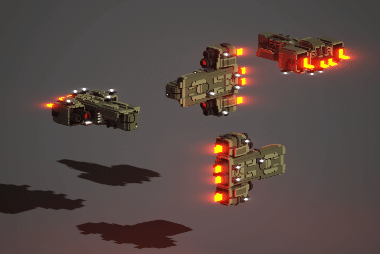 Files
Star Marine Trooper.zip
15 MB
Nov 28, 2019
Get 10+ Voxel Spaceships for free