10+ Voxel Spaceships for free
The Meteor Slicer is out!
---
Meteor Slicer is a vertical spaceship that's been designed to fly through the meteor belts of your game, with the lowest chance of impact possible.
It can flip from vertical to horizontal position in a second, this makes this spaceship incredibly maneuverable.
You have integrated this spaceship into your game? Share it with us in the community : https://maxparata.itch.io/voxel-spaceships/community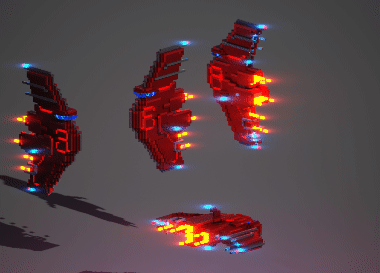 Get 10+ Voxel Spaceships for free