10+ Voxel Spaceships for free
Voxel Galactix Jam is on the road!
---

Hello! I'm organizing a Game Jam with the Spaceship asset pack.

To participate you just have to join on the game jam page, and then join the discord server to validate the participation.

Click on the Discord icon to join the server.


Vote and Jury
The winner will be picked on a voting system where all the participant can vote. There also is a dedicated jury composed of Hideaki, Aleksand Cazal And myself, Max Parata.
Hideaki, a friend of mine, is the leader of Tortor, our collective of artists based in Reunion Island.
Aleksand Cazal, also a friend of mine and member of the Tortor collective, is a 2D/3D artist.
I invite you to visit their page by clicking on their names, they make cool stuff!
The dates
From July 31st 2020 to August 3rd 2020

The theme
Use the voxel spaceship asset pack to create a space trip that went very very very bad!
You can make whatever gameplay you like, FPS, Racing, Shoot'em up, adventure, visual novel, etc...
Prize
Prize will be announced on the Game Jam page soon...

More on the Game Jam page
To get more information about the rules, the constraint, the legal information and all, go to the Game Jam page -> [ HERE ]

Good luck everyone!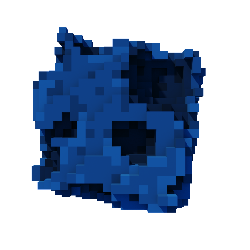 Get 10+ Voxel Spaceships for free