Voxel Robot collection for free
Today, get the Mecha Golem
---
The mecha Golem is an imposing robot that can be driven by someone by entering him. The two blaster canons of his arms are so powerful that the robot had to be designed and built to support them, that's why it weights around 2 Tons.
Need it for your game? Download it freely and use it! Then don't hesitate to share your game with us in the commentary section ;)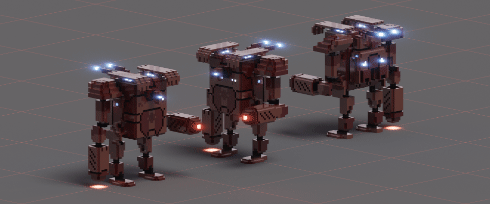 Get Voxel Robot collection for free
Comments
Log in with itch.io to leave a comment.
Thank you, enjoy it ;)
And, if you used it in your game, don't hesitate to share it with us!